Questions and answers
Why was a road improvement project initiated in this area?
The intersections of Crow Wing Co. Rd.125 (Gull Lake Dam Road) and Co. Rd. 126 (Green Gables Rd.) have a history of high crash rates marked by serious crashes. Safety and traffic flow analysis also indicated future issues along this stretch of Hwy 371 due to the frequent driveway spacing and continued increases to traffic volumes and congestion.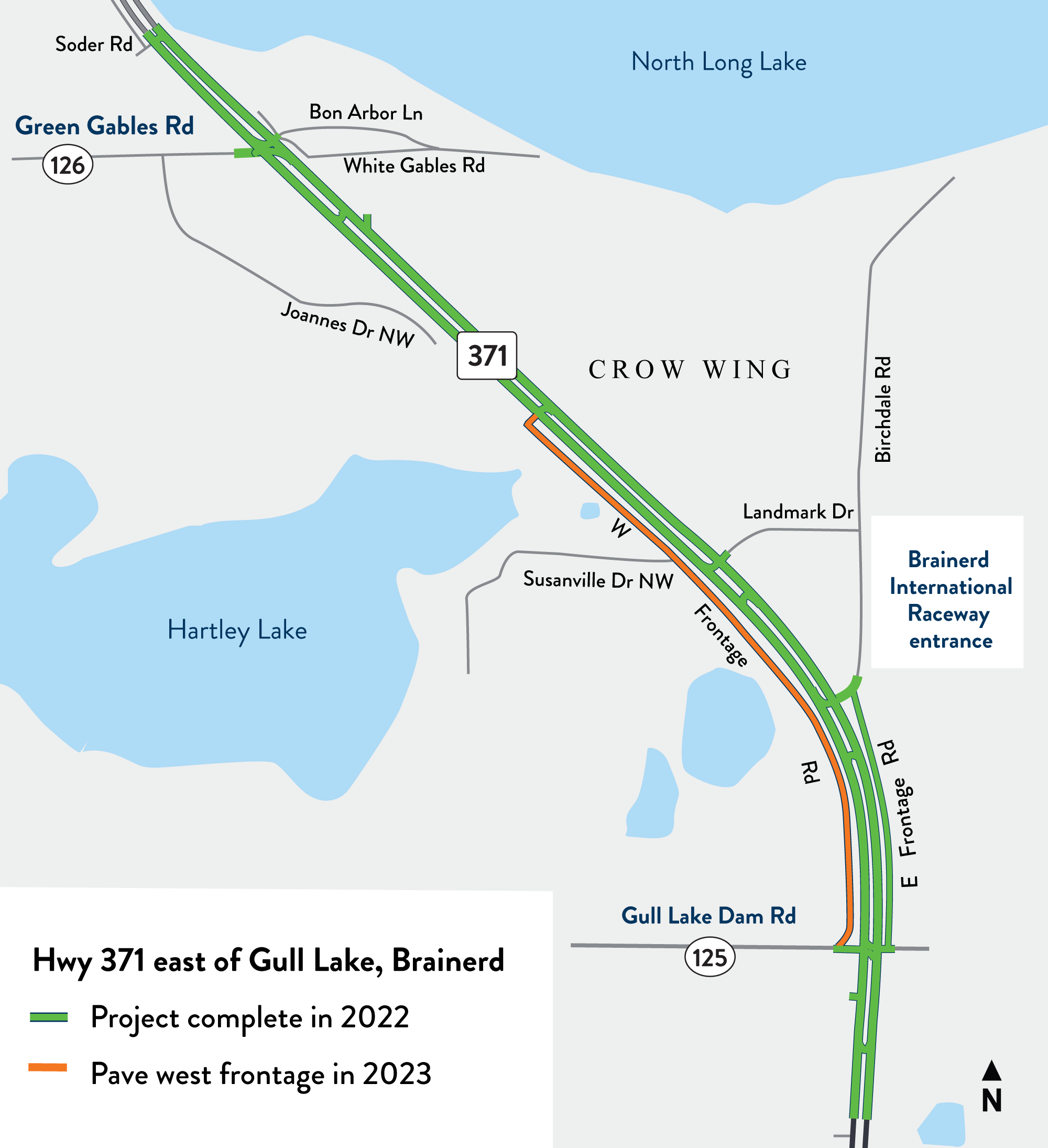 What is an RCI and why is it proposed here?
A Reduced Conflict Intersection (RCI) converts side street through and left-turn movements into right-turns, followed by a U-turn. This series of movements is projected to reduce side street delays despite lengthening the route it takes to make a left-turn or through movement by allowing traffic to cross one direction of traffic at a time. Side street left-turn and through movements are the most common generator of serious crashes on this corridor. Traffic models for this area predict the proposed configuration will reduce overall crashes by 50% reduction and often serious angled crashes by 90%. To date, since these intersections have been installed in Minnesota there has been a 100% reduction in fatal crashes at these locations.
More information on these type of intersections can be found at mndot.gov/roadwork/rci.
What other options were considered?
Numerous alternatives were evaluated to improve long term safety and operations of the corridor. Traffic modeling indicated that the RCI would reduce rear-end crash potential by 45-90% and reduce Highway 371 travel times by 10-23% when compared to traditional concepts like traffic signals and roundabouts respectively.
How will this project be paid for?
The project will be funded by MnDOT and Crow Wing County.