Project Information
In 2022, the Minnesota Department of Transportation will complete a project on Highway 200 from the Wild Rice River near Mahnomen to Roy Lake.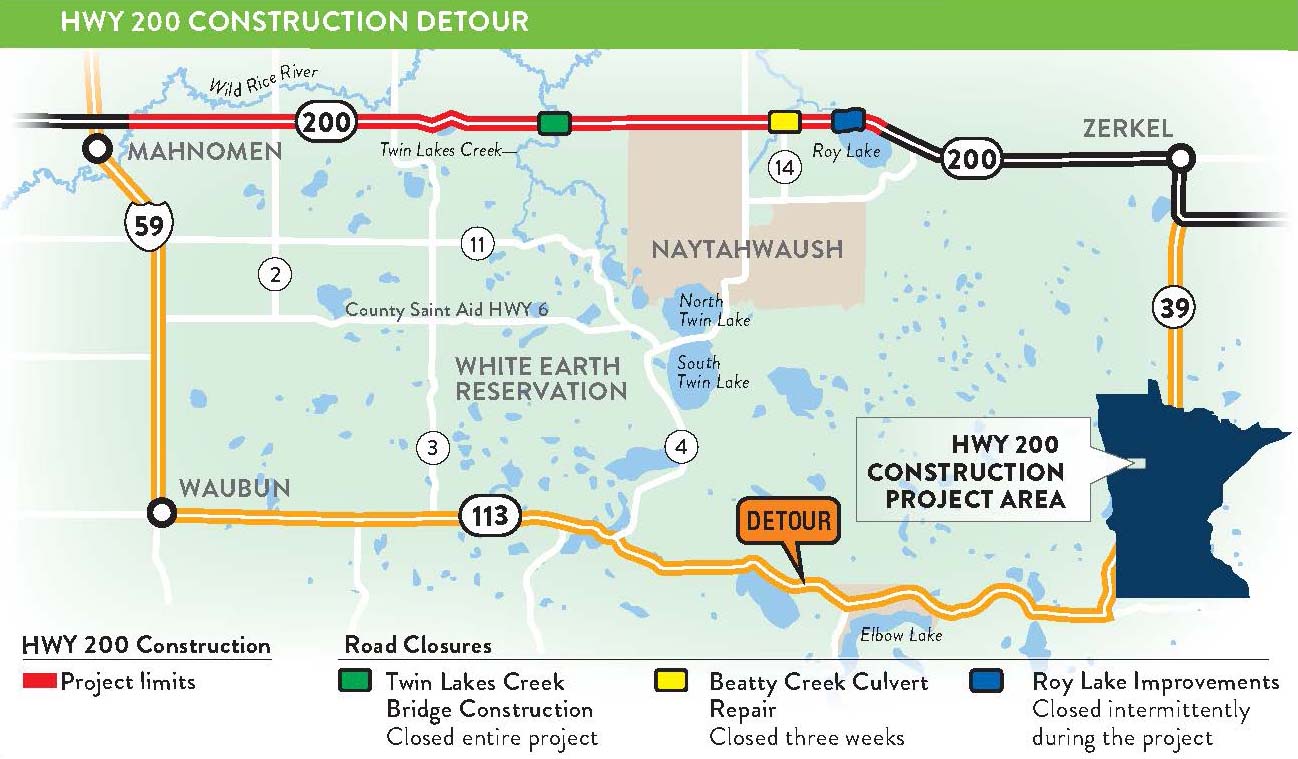 Current traffic impacts
Road closed to thru-traffic, May - October 2022

Detour: Hwy 59, Hwy 113, CR 39

Daily lane closures for local traffic
Long-term closure at the Twin Lakes Creek bridge, starts June 9 (weather permitting)

Highway will be impassable at the bridge site so local traffic will need to find an alternate route or use the detour route

Short-term closure (approx. 3 weeks) at Beatty Creek culvert
Intermittent road/lane closures & reduced speed near Roy Lake
A nearby project is taking place on Highway 92 north of Zerkel. This project also includes a detour. For more information, visit the project website.
Project details
1/2 mile east of Wild Rice River to Roy Lake - View graphic rendering
Shoulder widening
Drainage repairs

CR 7 (Roy Lake Park) to Clearwater/Mahnomen County Line (Roy Lake Store) - View graphic rendering
Shoulder widening
Pedestrian accessibility improvements
Turn lane and intersection lighting

Clearwater/Mahnomen County Line (Roy Lake Store) to 3/4 mile east - View graphic rendering