MnDOT to host Hwy 60 construction public meeting on April 12 in Zumbro Falls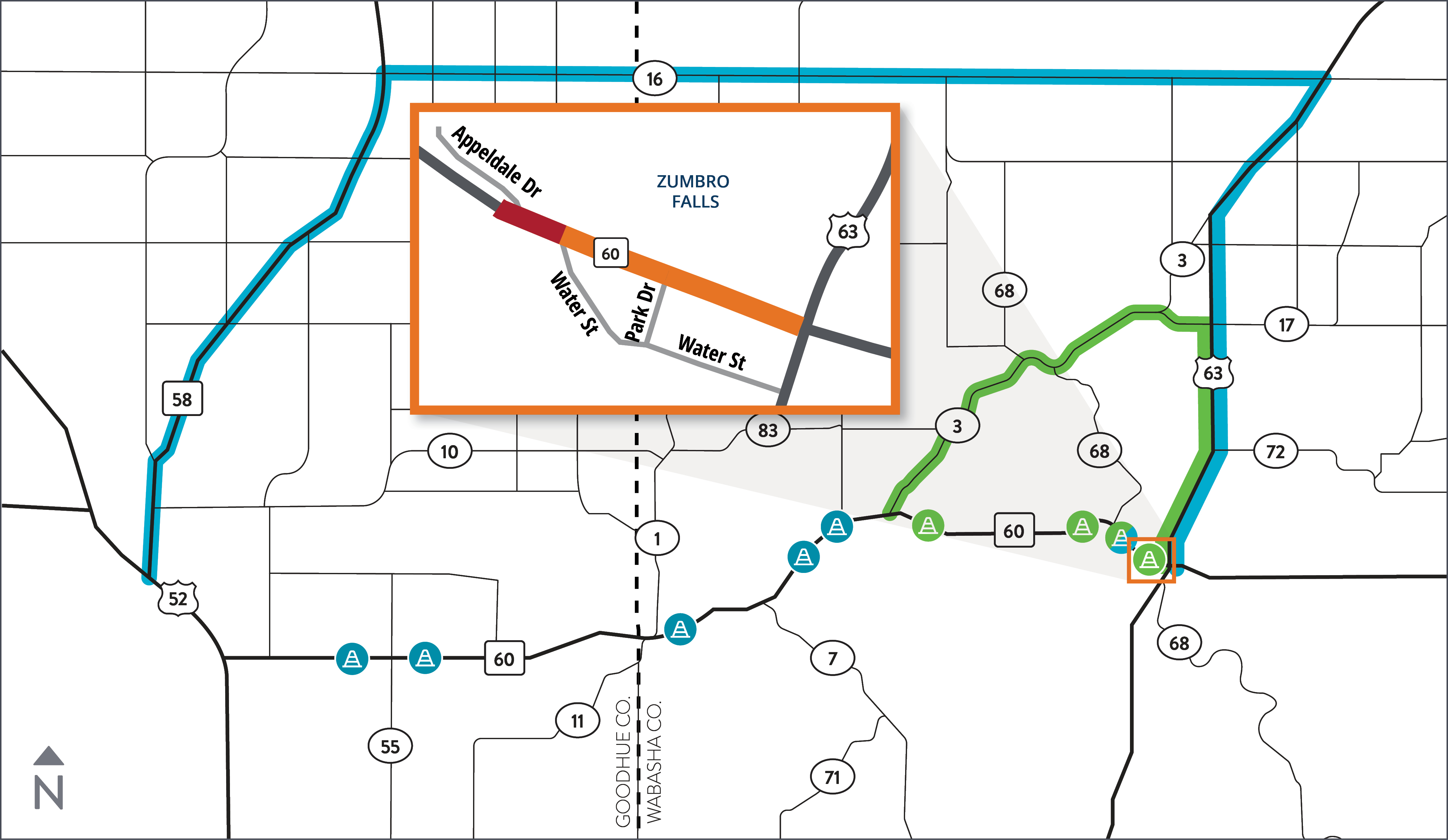 ZUMBRO FALLS, Minn. – The Minnesota Department of Transportation invites the public to an information meeting to learn more about its upcoming construction project on Hwy 60 between Zumbro Falls and Hwy 52. The event will be held on April 12 from 5-6 p.m. at Zumbro Falls City Hall.
During the open house style event, people can learn more about the construction timelines, ask questions of MnDOT staff and the contractor and learn how to stay connected during the project. If people are unable to attend, they can view information from the meeting afterward on the project website.
MnDOT's contractor, Rochester Sand & Gravel, will reconstruct Hwy 60 in Zumbro Falls, replace nine culverts and bridges along the route as well as repave the road from Zumbro Falls to Hwy 52. The work will require two detours because of the bridge and culvert replacements. Construction is expected to begin May 2 and be completed in October.
Accessibility
MnDOT invites and encourages participation by all. If you need an ASL, a foreign language interpreter, or other reasonable accommodation, or need documents in an alternative format (such as braille or large print) for this email or event, please email your request to Janet Miller atADArequest.dot@state.mn.us or call 651-366-4720.
Stay connected, informed
###