State Aviation System Plan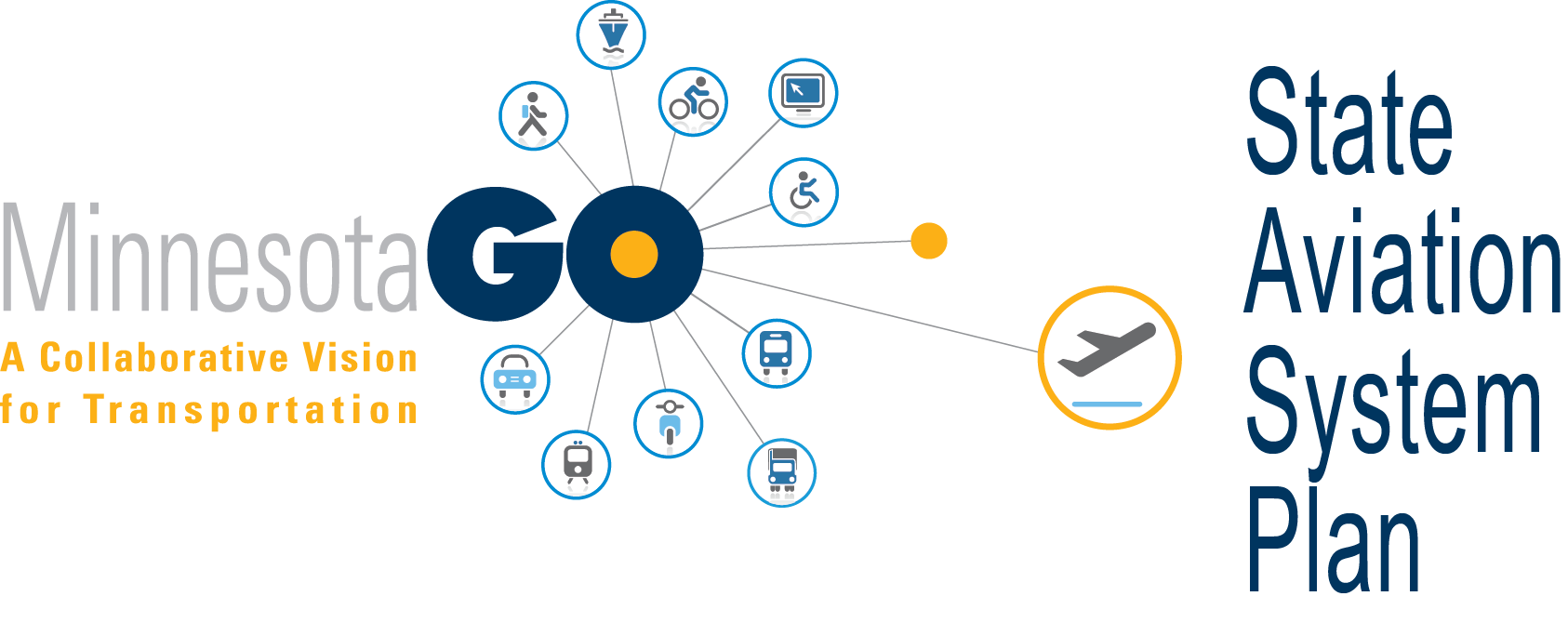 We're updating Minnesota's State Aviation System Plan. The MnSASP is our long-term strategic plan, designed to provide a description and assessment of the airport system's current performance, as well as guidance for future development.
The MnSASP is part of MnDOT's Family of Plans, which stem from the Minnesota GO 50-year Vision. The vision outlines what Minnesotans desire from the state's transportation system and identifies key guiding principles we strive to achieve.
Implementation Phase
Gov. Tim Walz officially approved the MnSASP in September 2023. Based on the demand at the five previous implementation meetings, we have decided to host one final implementation meeting to ensure that all airports and consultants are informed and prepared for the 2022 MnSASP's implementation.
The final meeting is from 10 a.m. to noon, and we'll provide lunch afterward. This meeting is an in-person meeting and will be held on Tuesday, December 19 at MnDOT Central Office.
RSVP to the MnSASP Implementation meeting.
Questions about the meetings
Planning process