Traffic impacts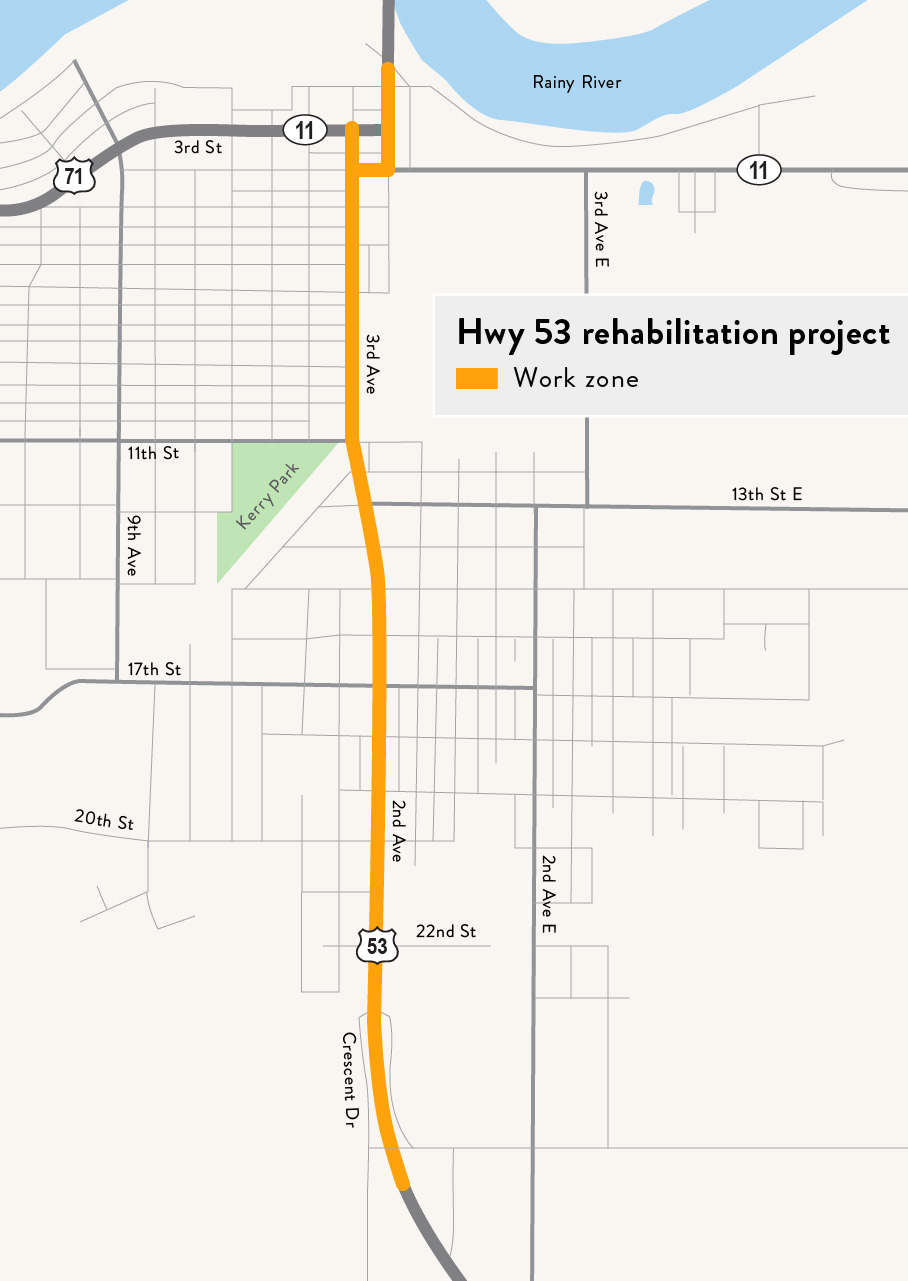 Work on Hwy 53 in International Falls is expected to resume on May 16, 2022. Landscaping and tree planting will be occurring from May 16 until June 1, followed by bench and kiosk installation with projected completion of July 1.
Motorists should expect daytime lane closures with 11' width, single lane traffic using the center turn lane as a bypass.

Construction work on northbound Hwy 53 for manhole repairs will use the same traffic control pattern between 20th St and 15th St. Additionally, turf establishment and pavement striping north of 7th St is scheduled to occur. The timing for this work has not been established yet, but it is anticipated to be completed by July 1, 2022.