Find 2022 construction updates at the "Updates" tab.
Construction information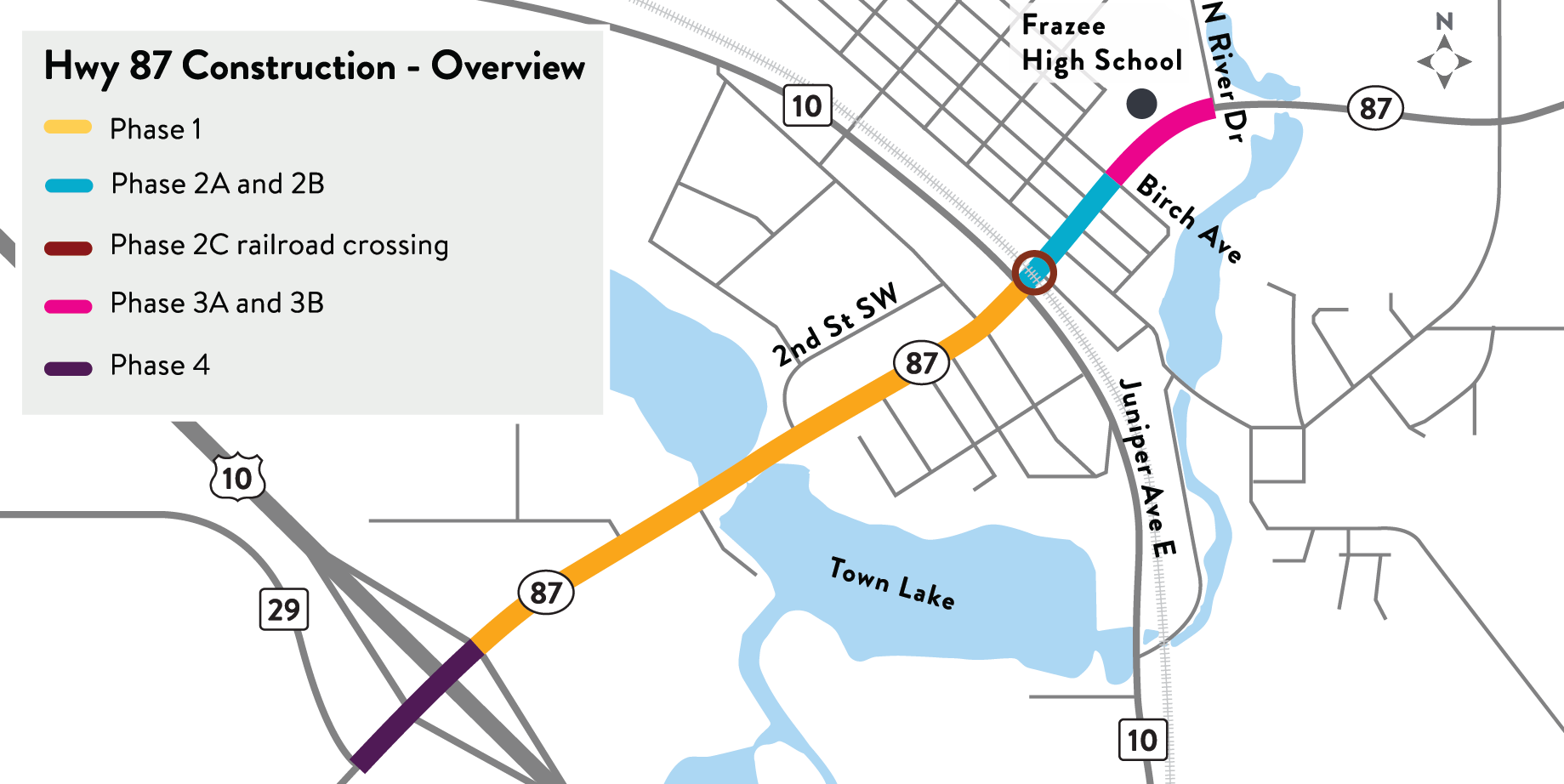 In 2022, MnDOT and the City of Frazee are partnering to reconstruct Highway 87 in the city of Frazee. Construction will be completed in stages to minimize local traffic and business impacts.
Current traffic impacts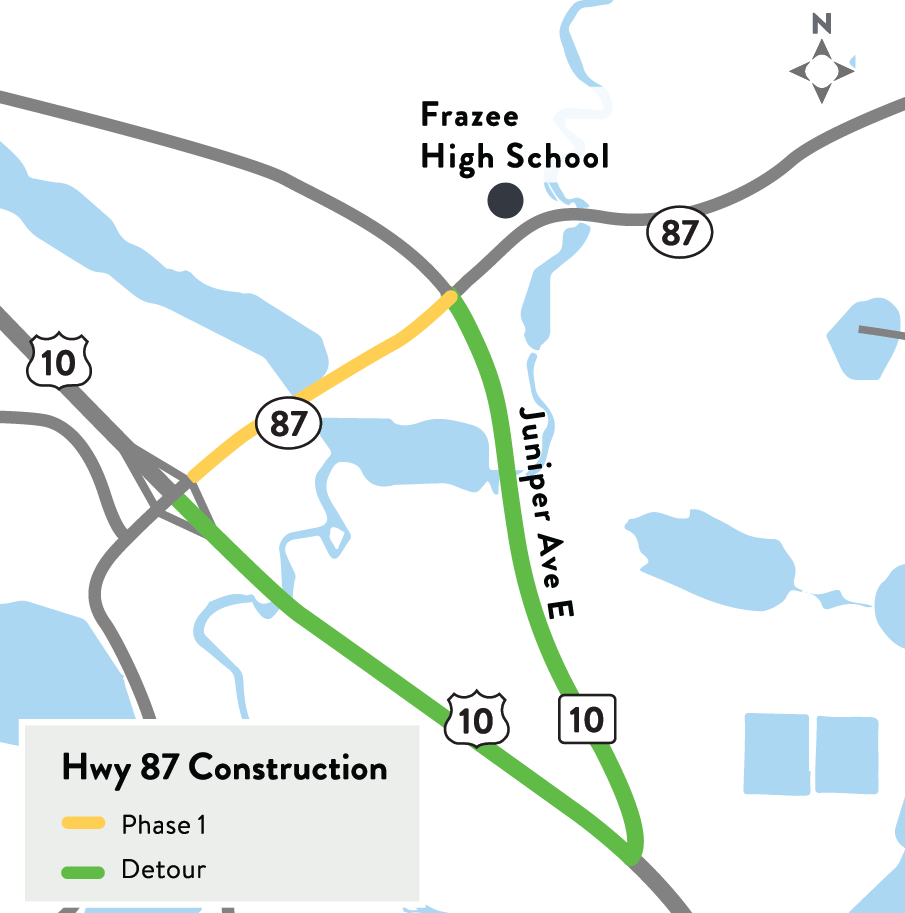 Until mid-August:
Stage 1: North of Highway 10 to Juniper Avenue (Closed, detour on Hwy 10 & CR 10/Juniper Avenue)
Stage 3: In front of the school, from Birch Avenue/CR 29 to North River Drive (Lane closures, flaggers)
After Stages 1 & 3 are completed:
Stage 2: Juniper Avenue to Birch Avenue/CR 29, includes work at the railroad crossing (Lane closures, flaggers, short-term detour on city streets during railroad work)
Stage 4: Bridge over Highway 10, from just north of CR 29 to the westbound on/off ramp (Lane closures, automated signal)
**Residents/visitors: Driveway access will be maintained throughout the duration of construction for local traffic. In areas with underground utility work or concrete, there may be some restrictions.