Project details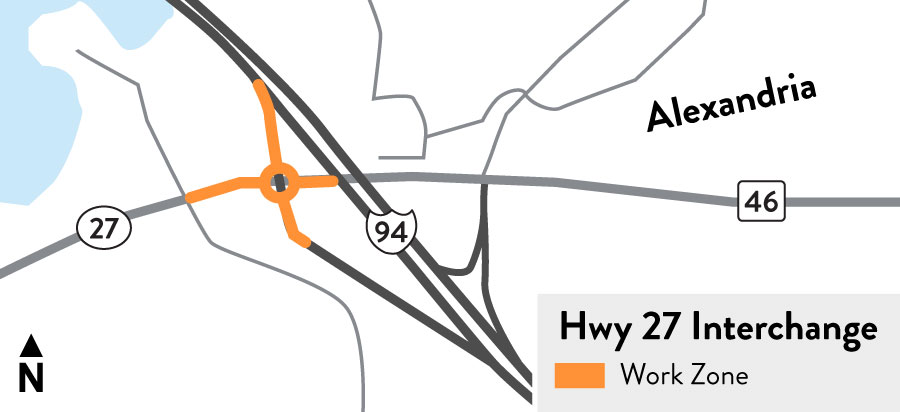 The Minnesota Department of Transportation will be designing intersection improvements for the Highway 27/Interstate 94 eastbound ramps to improve safety and efficiency along the I-94/Highway 27/County Road 46 corridors. These corridors connect multiple commercial businesses and local traffic to I-94 and serve as important connector routes for Alexandria. The improvements will enhance traffic performance, mobility and driver satisfaction at the Hwy 27 & Interstate 94 interchange.
MnDOT completed a study in 2019 that analyzed potential roadway improvements to mitigate issues identified by local stakeholders, Douglas County staff and MnDOT staff.
MnDOT is considering a potential roundabout or folded-diamond interchange as a possible solution. More information will be shared as it becomes known. The project is scheduled for construction in 2023.