Traveling in the southeast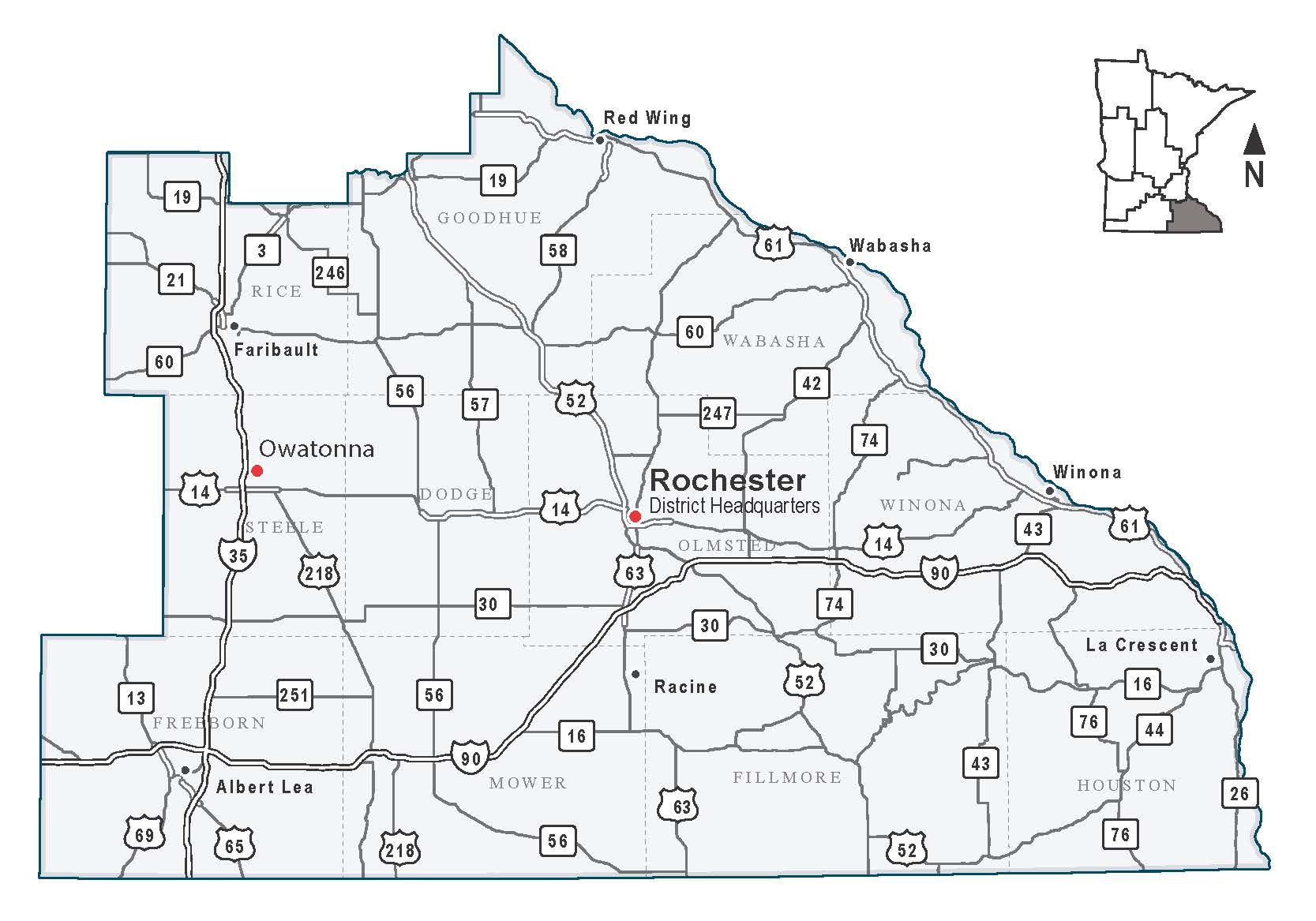 Traffic and roads
Local Human Services-Transit Coordination Plan
The Local Human Services-Transit Coordination Plan is available for public review and comment through Aug. 28, 2022. Comments can be sent to Tracy Schnell, District 6 Senior Planner, at tracy.schnell@state.mn.us.
Background
Federal transit law, as amended by MAP-21 and FAST Act, requires that projects selected for funding under the Enhanced Mobility of Seniors and Individuals with Disabilities – Section 5310 Program – be "included in a locally developed, coordinated public transit-human services transportation plan" and that the plan be "developed and approved through a process that included participation by seniors, individuals with disabilities, representatives of public, private, and nonprofit transportation and human services providers and other members of the public."
These requirements are aimed at improving transportation services for persons with disabilities and older adults, ensuring that communities are coordinating resources provided through multiple federal programs.
Plan elements
Local Human Service-Public Transit Coordination Plans are updated every five years and must include the following:
An assessment of available services that identifies current transportation providers (public, private and nonprofit)
An assessment of transportation needs for individuals with disabilities, older adults and people with low incomes
Strategies, activities and/or projects to address the identified gaps between current services and needs, as well as opportunities to improve efficiencies in service delivery
Priorities for implementation based on resources (from multiple program sources), time and feasibility for implementing specific strategies and/or activities identified
Projects identified in the Local Human Service-Public Transit Coordination Plans selected for federal funding must be incorporated into the Statewide Transportation Improvement Program and also in the Transportation Improvement Program for urban areas.
MnDOT invites and encourages participation by all people in their programs, services and activities.
If you need an ASL, a foreign language interpreter, or documents in an alternative format (such as braille, large print or in a different language) at no cost, please email your request to Janet Miller at ADArequest.dot@state.mn.usor call 651-366-4720. Relay service: 711.
District 6 freight plan
A District 6 freight plan is being developed to analyze long term freight needs of the region's transportation system. This includes highways, roads, railroads, waterways, and air cargo. The plan will provide a clear understanding of the region's freight system, characteristics of local industry system usage and freight needs and issues.
Workers' Memorial Day
MnDOT and its partners gather on April 28 for our annual remembrance of workers in District 6 and elsewhere who've been killed on the job. It's a reminder for all of us of the responsibility we have for driving safely, especially during construction season.
Winter driving alerts for southeast Minnesota
If you haven't yet, sign up to receive text message and/or email alerts during significant winter weather events that are affecting state roads in southeast Minnesota. Information will be shared about challenging driving conditions, crashes and closures on roads such as I-35, I-90, Hwy 14, Hwy 52 and Hwy 61.
It's information that can help you decide to alter your route or adjust your travel plans to avoid the area and not get stuck. If you drive in southeast Minnesota – the 11 counties bordered by I-35 on the west, Hwy 19 on the north and Wisconsin and Iowa on the east and south – these alerts will be helpful.