Traveling in the southeast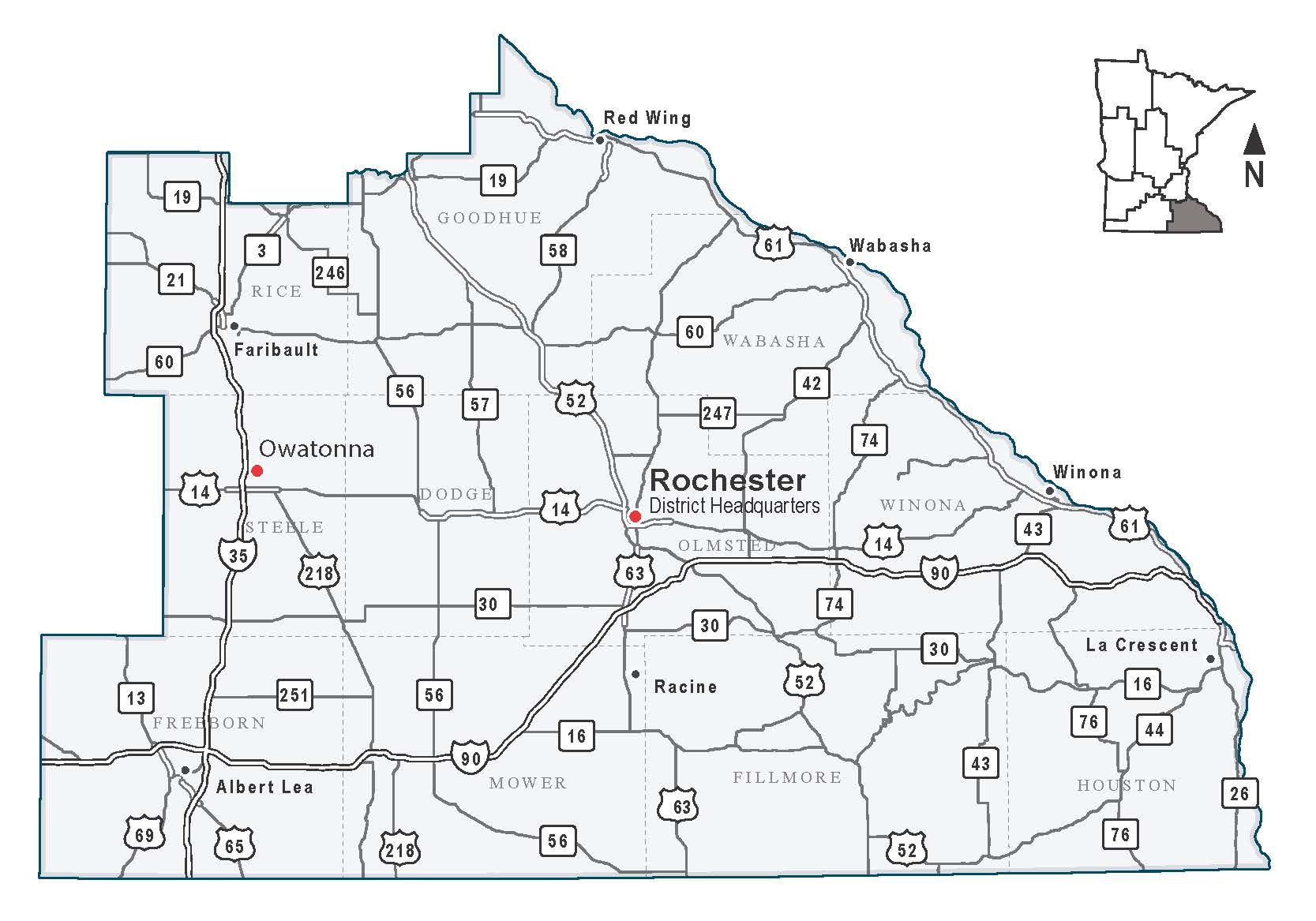 Traffic and roads
Winter driving text message/email alerts
Sign up to receive text message and/or email alerts during significant winter weather events about challenging driving conditions, crashes and closures on state roads in southeast Minnesota. It's information that can help you decide to alter your route or adjust your travel plans to avoid the area and not get stuck.
District 6 freight plan
A District 6 freight plan is being developed to analyze long term freight needs of the region's transportation system. This includes highways, roads, railroads, waterways, and air cargo. The plan will provide a clear understanding of the region's freight system, characteristics of local industry system usage and freight needs and issues.
Workers' Memorial Day 2021
MnDOT and its partners gathered virtually on April 28 for our annual remembrance of workers in District 6 and elsewhere who've been killed on the job. It's a reminder for all of us of the responsibility we have for driving safely, especially during construction season. A recording of the event is available for people to view.
Manufacturers' Perspectives on Minnesota's Transportation System
Manufacturers' Perspectives on Minnesota's Transportation System report was produced in Summer 2018 from 115 interviews with companies in southeast Minnesota.