Public Meeting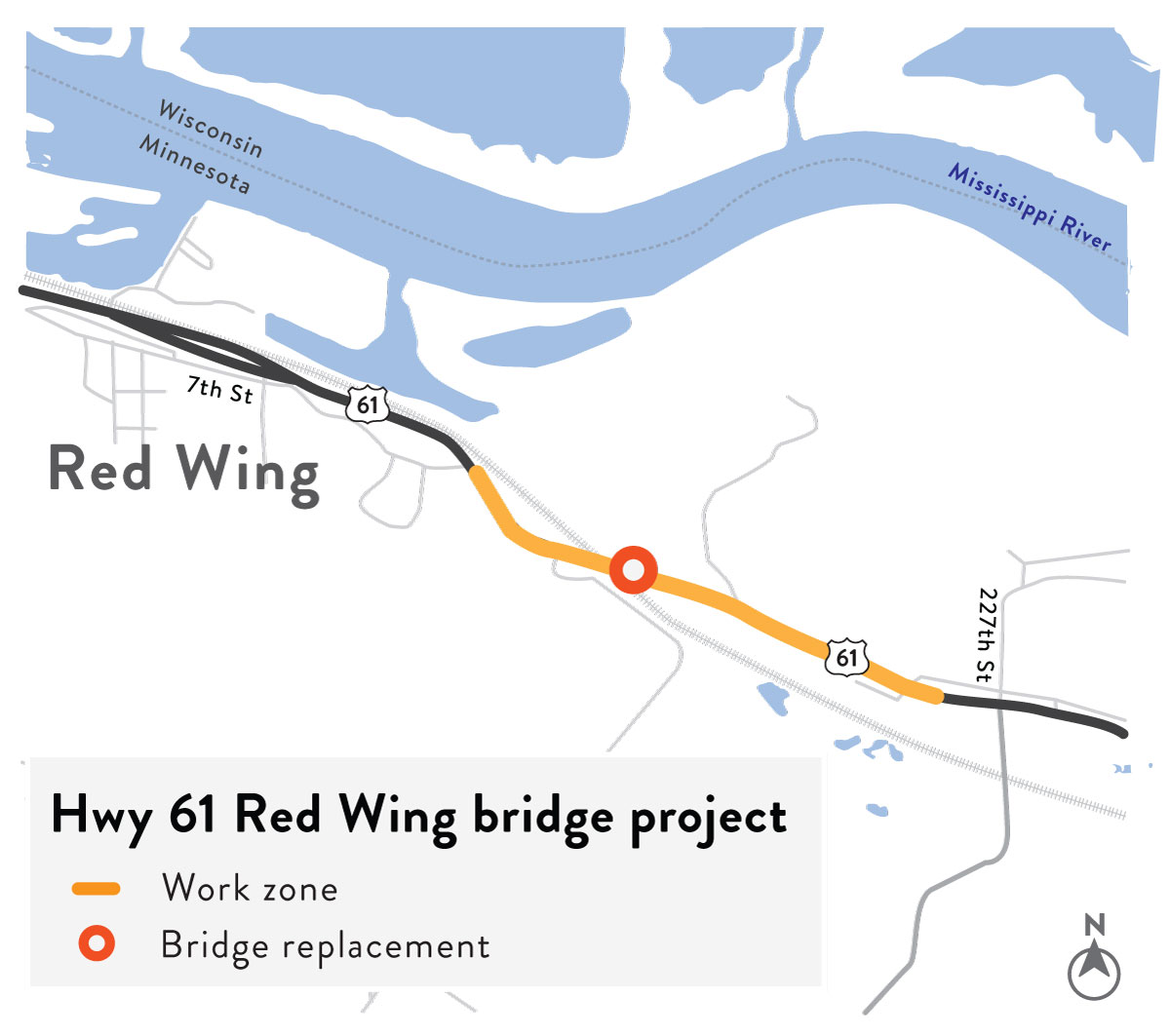 Hwy 61 projects public meeting
Attend an in-person public meeting to learn more about several projects happening on Hwy 61 in the Red Wing area:
Public meeting details
Date: Tuesday, July 12, 2022
Time: 5-7 p.m.
Location: Foot Room, Red Wing Public Library
Address: 225 East Ave., Red Wing
MnDOT invites and encourages participation by all. If you need an ASL, a foreign language interpreter, or other reasonable accommodation, or need documents in an alternative format (such as braille or large print), please email your request to Janet Miller at ADArequest.dot@state.mn.us or call 651-366-4720.
Summary of work
Replace Hwy 61 bridge over Canadian Pacific Rail
Construct new left and right turn lanes at Golf Links Drive intersection and at private accesses
Improve drainage and roadside safety