About this project
Hwy 61 projects public meeting
Thank you to those who visited the July 12, 2022 public meeting. Five Hwy 61 projects were on display. Team members were available for questions and comments.
People not able to attend the meeting are encouraged to view the information displayed. Any comments or questions can be directed to the project management team.
MnDOT invites and encourages participation by all. If you need an ASL, a foreign language interpreter, or other reasonable accommodation, or need documents in an alternative format (such as braille or large print), please email your request to Janet Miller at ADArequest.dot@state.mn.us or call 651-366-4720.
Summary of work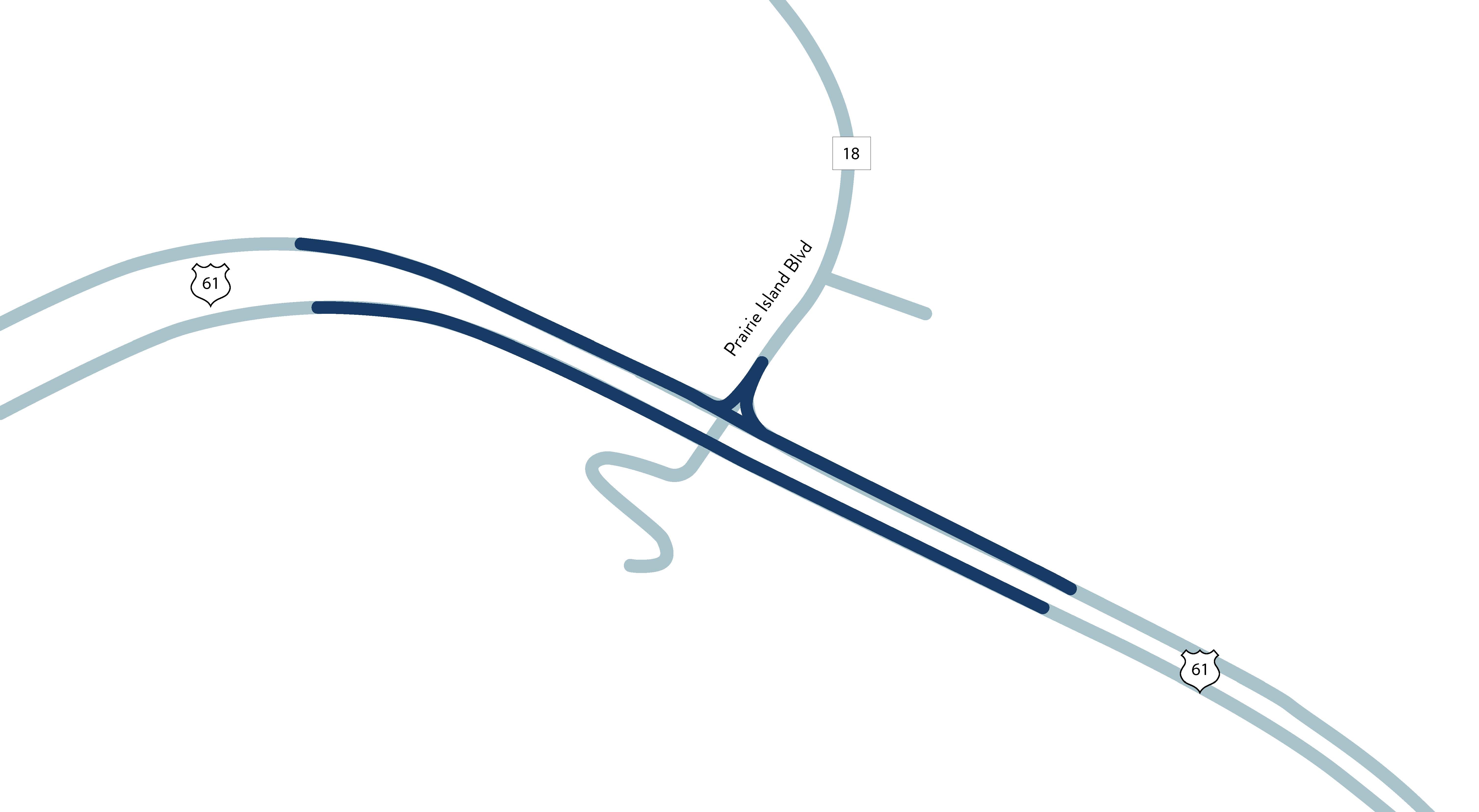 Construction of a Reduced Conflict Intersection (RCI) at Hwy 61 and Goodhue Co. Rd. 18 is scheduled for July 18 to the end of October 2022.
MnDOT evaluated Hwy 61 to identify improvements to help with safety and traffic flow through the corridor, specifically at the Hwy 61/Co. Rd. 18 intersection in Goodhue County. Through this evaluation MnDOT made recommendations on:
Improving intersection safety for all users
Improving ways to safely get to and from the highway
Shortening wait times and keeping traffic moving
To address the safety issues created by left turns and crossing traffic at the intersection, MnDOT is proposed to construct a RCI.
Construction is also scheduled in 2022 for the Hwy 61/Hwy 316 roundabout project in Goodhue County.
RCI benefits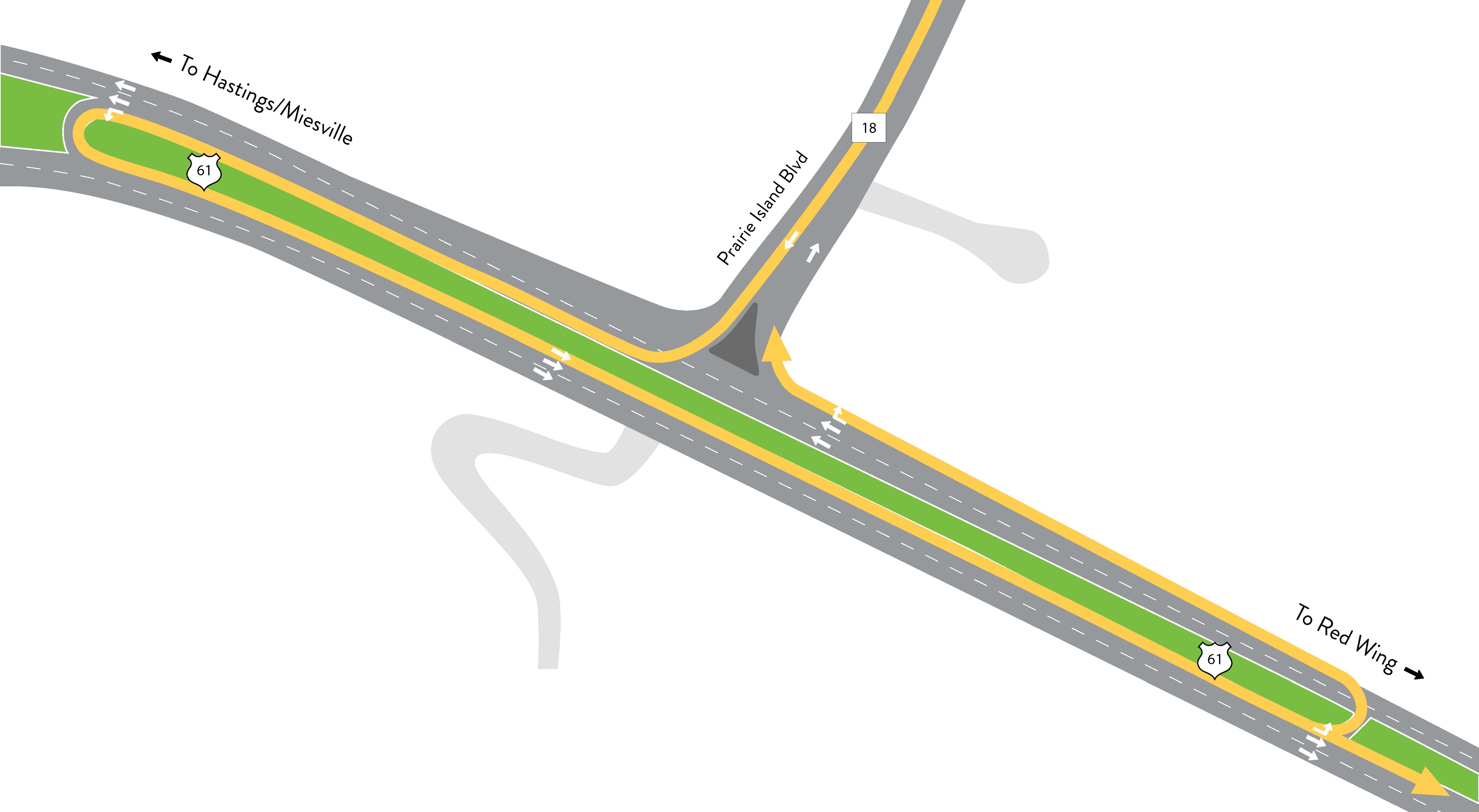 Maintains access to and from the highway for all travelers
Significantly reduces the risk of crashes, especially severe right-angle crashes
Increases safety for all users
Makes it easier to turn left through major intersections
Project background
The Hwy 61/Co. Rd. 18 intersection has a history of left turn crashes due to speed, traffic volumes and poor sightlines. Significant safety issues were identified at this intersection, which include:
A history of serious right-angle crashes. Right-angle crashes, sometimes called "T-bone" crashes, are often more deadly or serious than other crashes. Traditional four-lane divided highway intersections, such as this one, have an increased risk of severe T-bone crashes, especially for drivers attempting to cross all four lanes of traffic or turn left.
Difficulty getting on/off Hwy 61 during certain times of the day.
Schedule