About this project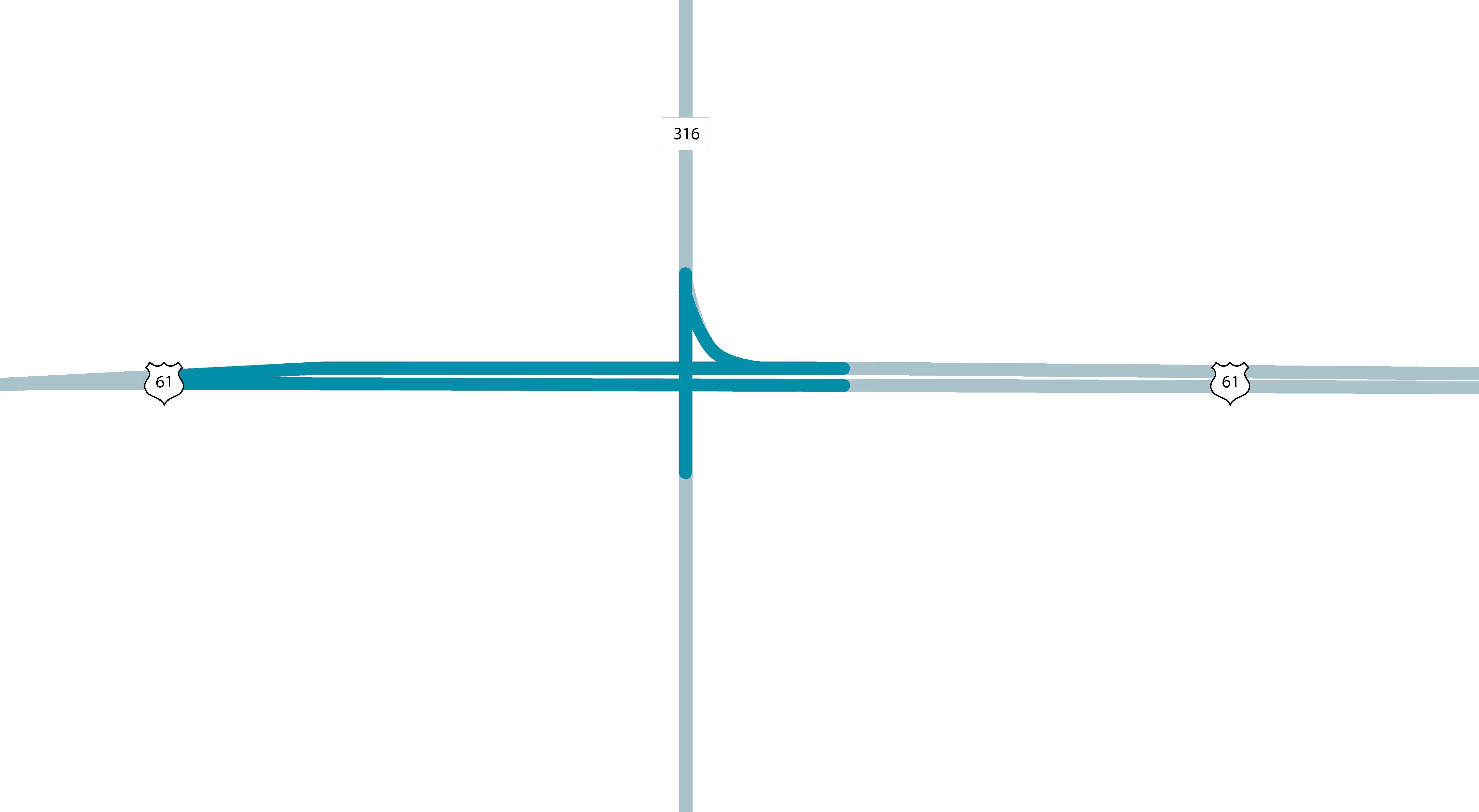 Update
The Hwy 61/Hwy 316 roundabout north of Red Wing is open and all construction is nearly complete.
Summary of work
Construction of a roundabout at Hwy 61 and Hwy 316 began July 18 and is scheduled to be complete in November, weather permitting. The location is in Goodhue County near Welch.
MnDOT evaluated Hwy 61 to identify improvements to help with safety and traffic flow through the corridor, specifically at the Hwy 61/Hwy 316 intersection in Goodhue County. Through this evaluation, MnDOT made recommendations on:
Improving intersection safety for all users
Improving ways to safely get to and from the highway
Shortening wait times and keeping traffic moving
Bicycle facilities and connections
Improved intersection conditions to accommodate future development in the area
After studying these findings, MnDOT identified that a roundabout will be constructed to improve safety by reducing speed at the busy intersection. At the same time, MnDOT will make additional safety improvements and make connections for bicyclists with the addition of a trail that goes around the new intersection and connects to the on-road Mississippi River Trail system.
Construction is also scheduled in 2022 for the Hwy 61/County Road 18 intersection in Goodhue County.
Benefits of a roundabout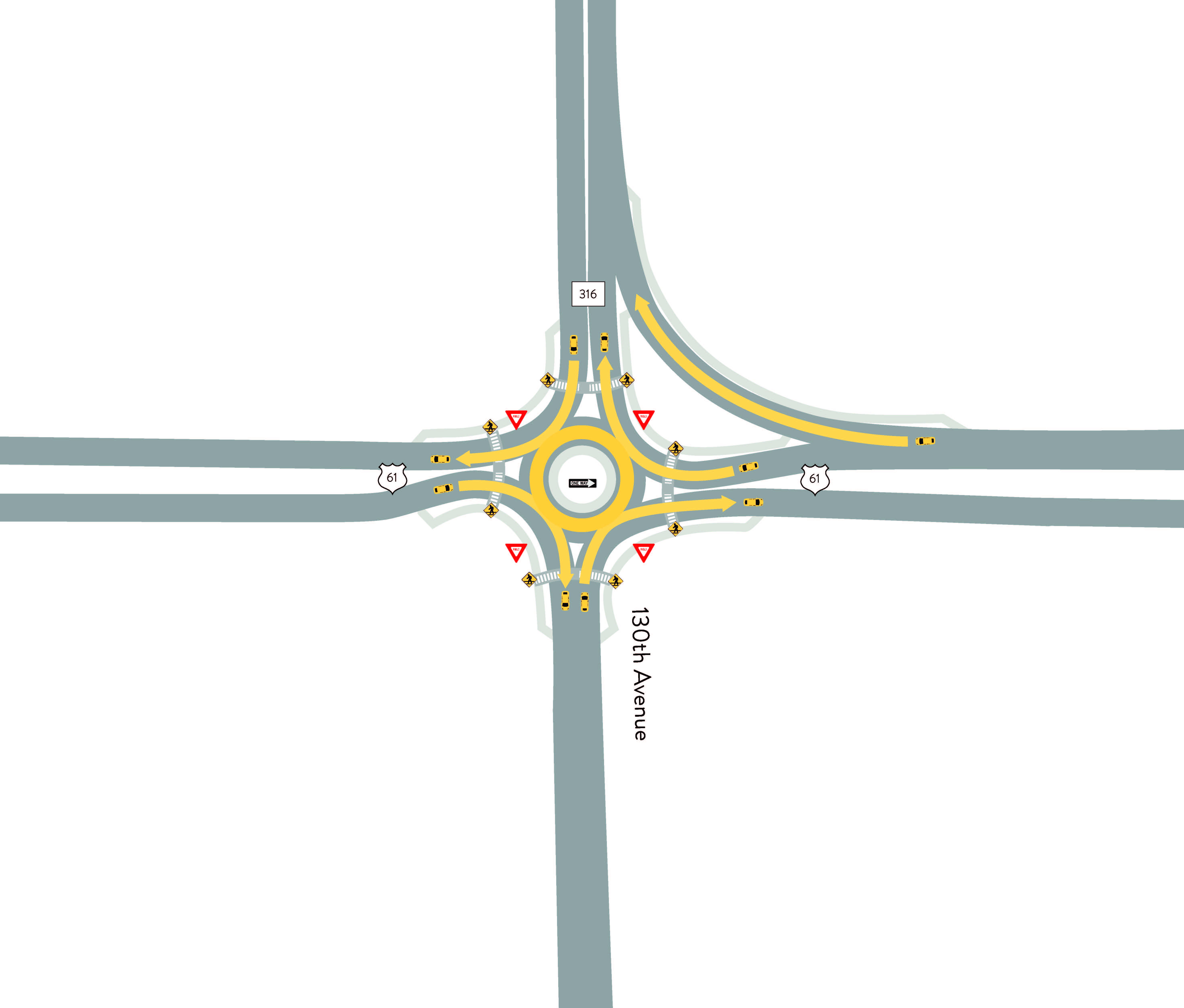 Significantly reduce the risk of serious and fatal crashes
Allows motorists to get through the intersection more safely and in less time
Handle more traffic with less delay than most stop signs or traffic signals
Slow traffic down to make entering and exiting the area easier for all users
Learn more about roundabouts and how to navigate them.
Project background
Over the past few years, MnDOT has been evaluating safety and travel conditions in this area to determine needed safety improvements. Significant safety issues were identified at this intersection, which include:
A history of serious right-angle crashes. Right-angle crashes, sometimes called "T-bone" crashes, are often more deadly or serious than other crashes. Traditional four-lane divided highway intersections, such as this one, have an increased risk of severe T-bone crashes, especially for drivers attempting to cross all four lanes of traffic or turn left.
Difficulty getting on/off Hwy 61 during certain times of the day.
A wide variety of users, with varying needs.
Public meeting summary
MnDOT hosted a public meeting on July 12, 2022 that highlighted five projects occurring along Hwy 61 through 2024. In the meeting summary, you can view materials that were at the meeting.