About this project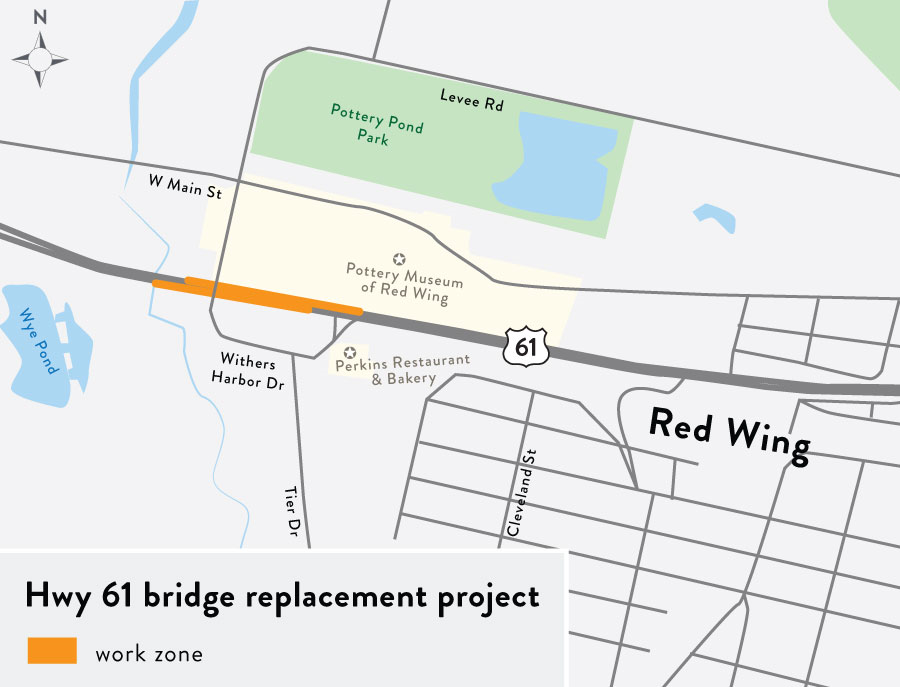 Public meeting summary
MnDOT hosted a public meeting on July 12, 2022 that highlighted five projects occurring along Hwy 61 through 2024. In the meeting summary, you can view materials that were at the meeting.
Summary of work
Replace the Hwy 61 bridge over Withers Harbor Dr. and Hay Creek in Red Wing.
Reconstruct the approaches to the bridge from Bench St. to Withers Harbor Dr. and make other road improvements.
Construction will begin in spring 2023 and be complete in fall 2024.