About this project
Approximately five miles of Hwy 15 from the north Hwy 15/Hwy 60 interchange to the Watonwan/Brown County line near Madelia will be resurfaced in 2022.
Summary of work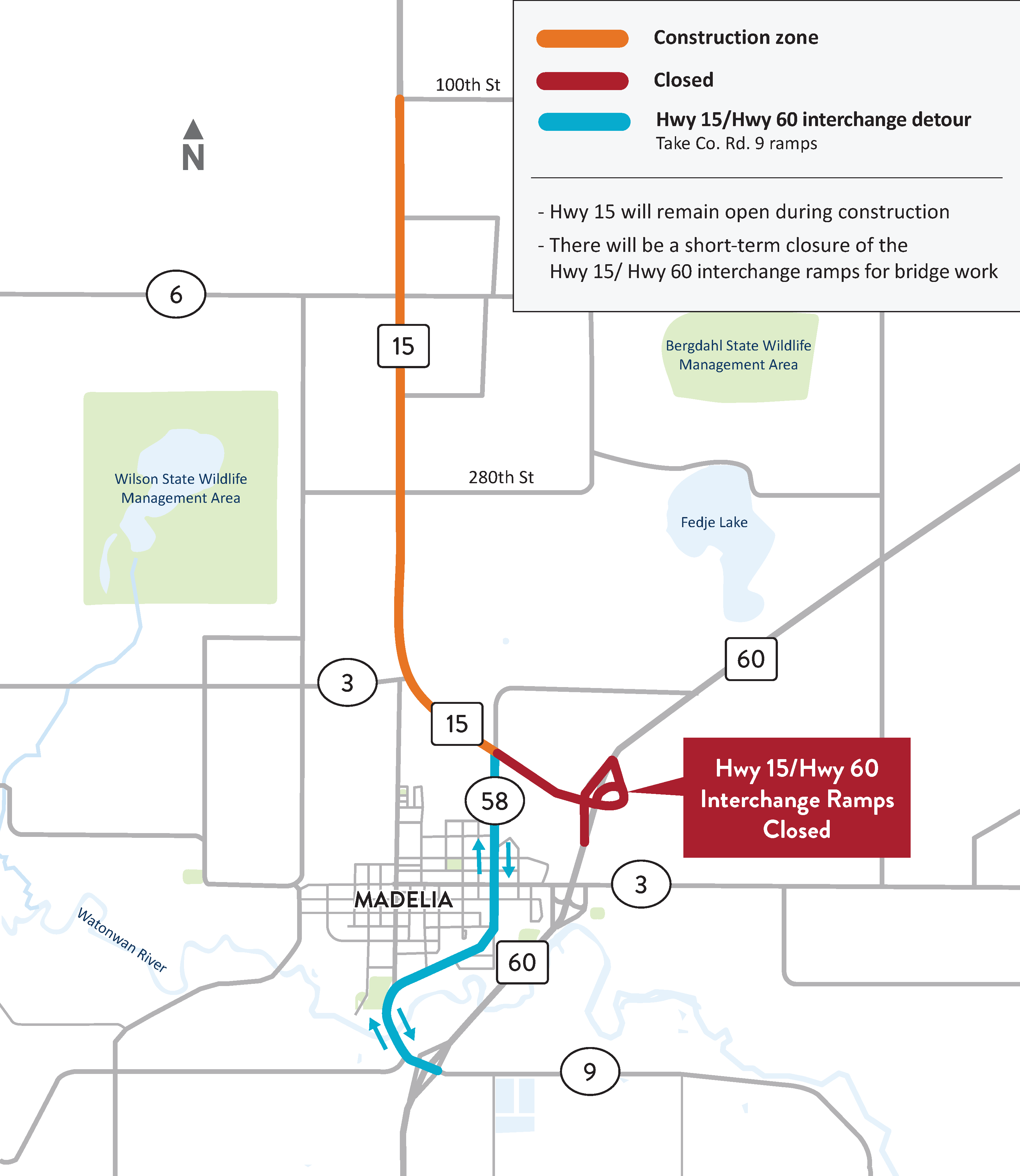 Resurface the roadway
Install lighting at CR 58 and CR 6 intersections
Repair culverts
Install snow fence along Hwy 15 near CR 3
Update the bridges at Hwy 15/Hwy 60 and over the railroad
Traffic Impacts
Project will be primarily constructed under traffic. A short-term detour will only be in place during bridge work.