Road closure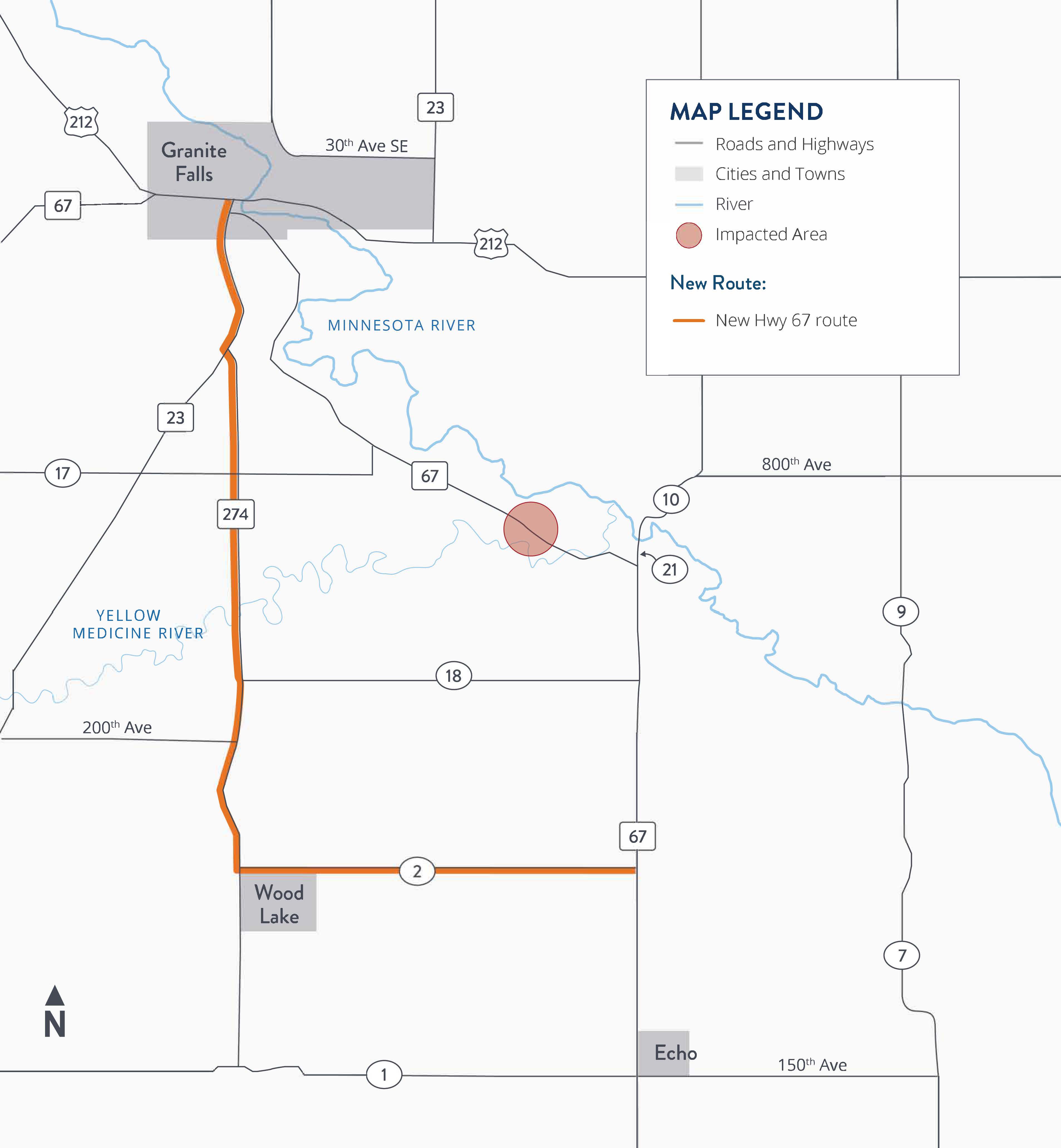 In spring 2019, MnDOT closed a portion of Hwy 67 between Granite Falls and Echo. The roadway is built along a slope near a bend in the Yellow Medicine River. The roadway is unstable due to movement of the earth underneath the roadway. After extensive study it was determined that it was not feasible to repair in place or realign Hwy 67 in this area. The road will be rerouted using County Road 2.
Traffic impacts
A detour is in effect using Hwy 274 and County Road 2.
Highway 67 is open from Highway 23 (Granite Falls) to the Upper Sioux Agency State Park Visitor Center.
To access the Upper Sioux Agency State Park Yellow Medicine Campground, follow the detour and approach from the south.
There is no through access from the Upper Sioux Agency State Park to the Yellow Medicine Campground. Visit the park website for more details.
Virtual meeting
MnDOT is rerouting Hwy 67 via County Road 2 due to the high cost and significant impacts to environment and historic and cultural sites.