Traffic impacts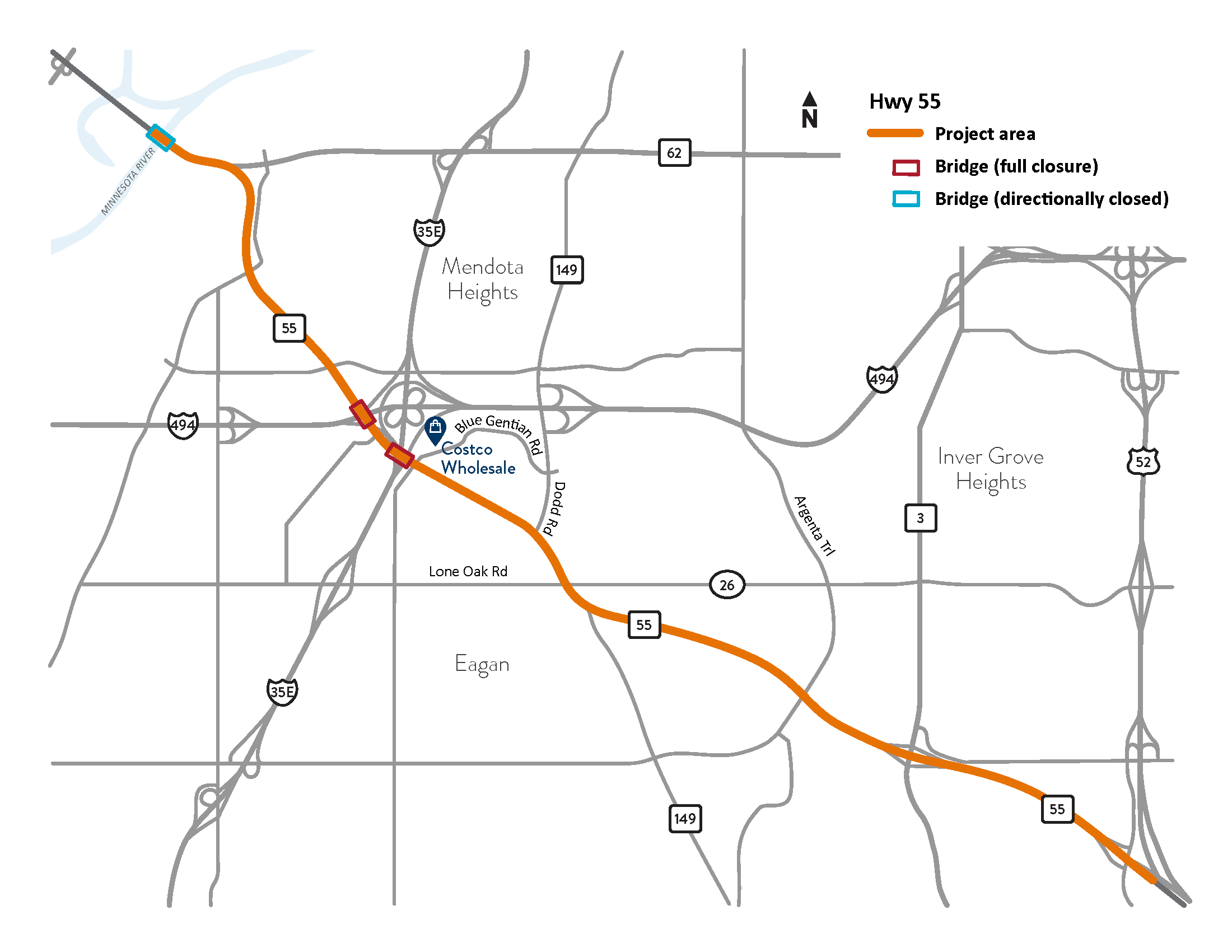 All traffic impacts are tentative and weather dependent.
Current
Road closures
Through late August
Hwy 55 is closed in both directions between Blue Gentian Rd./Lexington Ave. and Mendota Heights Rd.
Ramp closures
Thu, June 23 through mid-August
The following ramps are closed:

SB Hwy 5 to EB Hwy 55
EB Hwy 62 to NB Hwy 5
Upcoming
Information about upcoming traffic impacts will be posted as details become available. Motorists can expect full and directional closures with detours.