Traffic impacts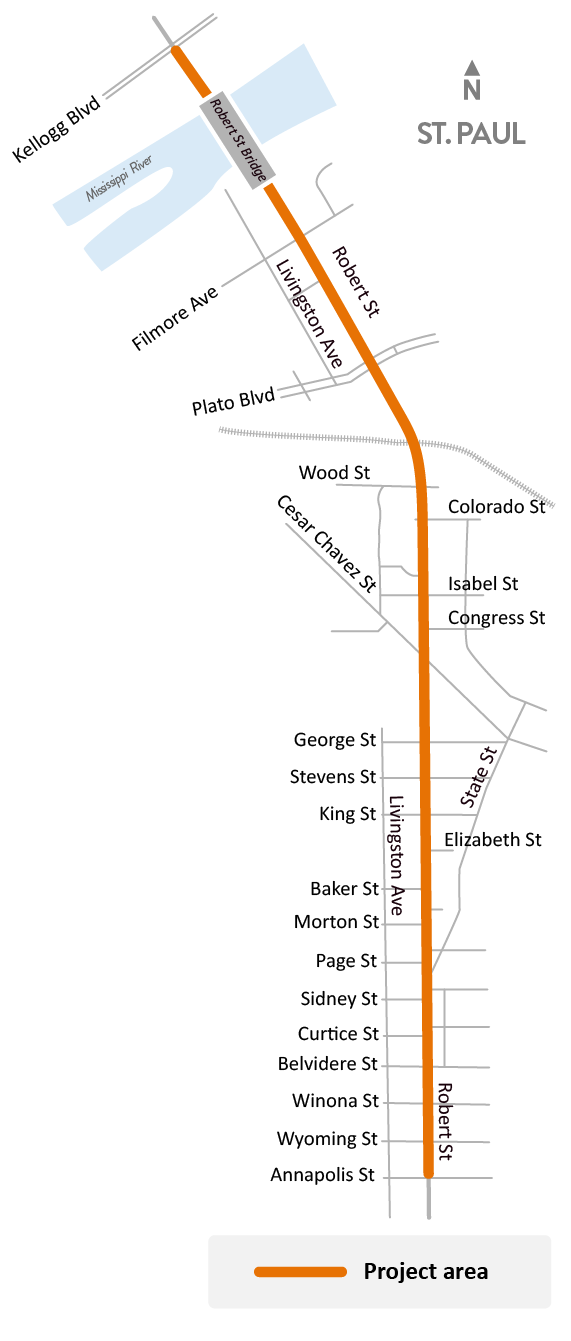 All traffic impacts are tentative and weather dependent. As crews continue work along Robert St. between Cezar Chavez St. and George St., public artwork on the northeast viaduct wall has been removed and put into storage for its protection by the city of St. Paul.
August progress update
Since construction began on July 11, crews have been busy making improvements to both the Robert St. viaduct and the bridge over the Union Pacific Railroad. Here are a few key updates on progress:
Crews finished bridge repairs on the George St. bridge.
The George St. bridge is now open for east/west traffic across Robert St.
Crews removed the pavement on the Union Pacific bridge and some additional pavement panels.
Current
Road closures
Mon, July 11 through mid-November
George St. is closed in both directions between Cesar Chavez and Robert St.
Bridge closures
Mon, July 11 through late November
The Robert St. viaduct is closed between Cesar Chavez St. and King St. E.
Upcoming
Information about upcoming traffic impacts will be posted as details become available.