Traffic impacts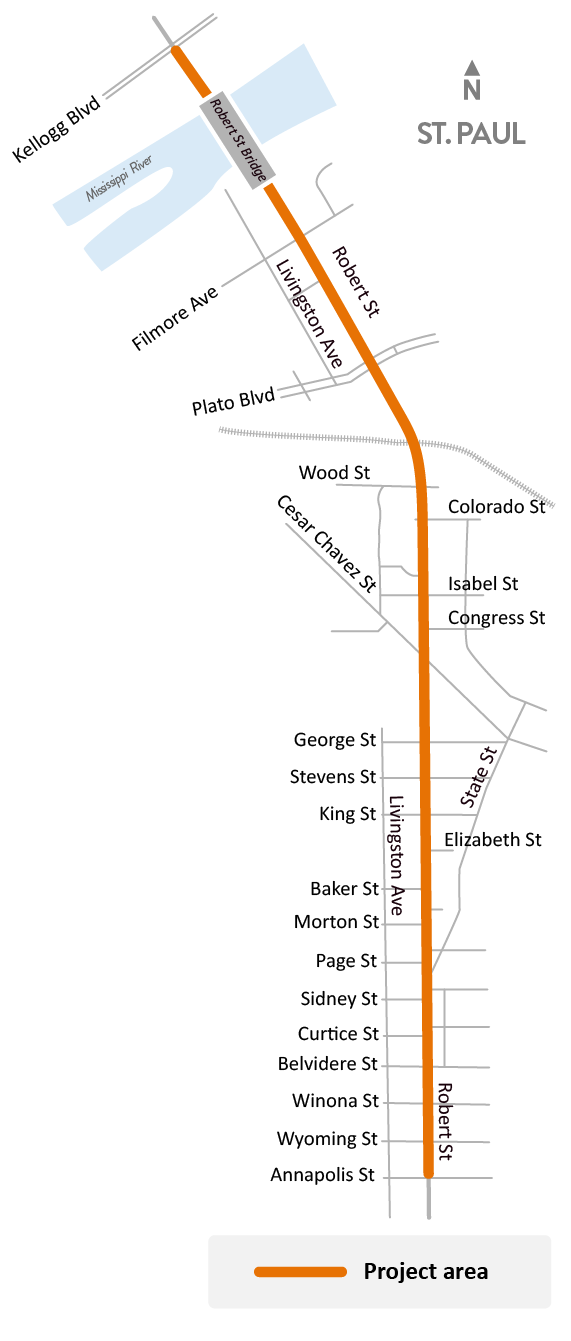 All traffic impacts are tentative and weather dependent.
Current
Road closures
Mon, July 11 through late August
George St. is closed in both directions between Cesar Chavez and Robert St.
Bridge closures
Mon, Aug. 1 through September
The Robert St. bridge is closed over the Union Pacific Railroad tracks between Plato Blvd. and East Wood St.
Mon, July 11 through late November
The Robert St. viaduct is closed between Cesar Chavez St. and King St. E. Please follow signed detour.
Upcoming
Information about upcoming traffic impacts will be posted as details become available.