Traveling in the southwest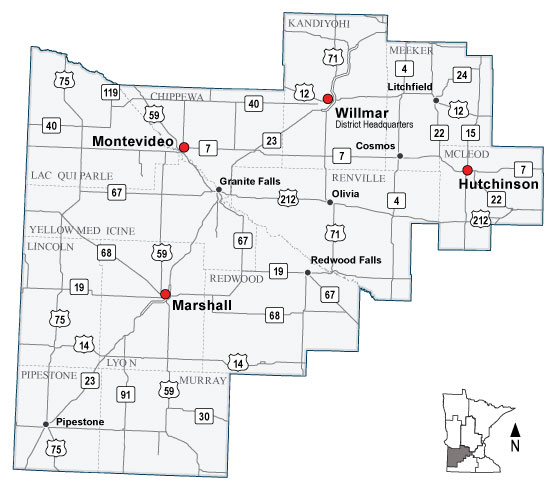 Traffic and roads
District 8 news
District 8's 2022 Annual Utility Meeting is available now. Click here to view the presentation and district map.
You're invited to attend an in-person meeting on Hwy 75 in Madison on Wednesday, July 13 from 5-7 pm at the Lac qui Parle County Annex building in the Multimedia Room. A project presentation will take place at 5:30 pm. Check out the project page for more information and to attend a virtual meeting at your convience.
MnDOT is re-engaging the community about the intersection of Hwy 23 and Hwy 9 in New London. Click here to learn more.
You can now get travel and project alerts by text! Choose the "Email and text updates" button under "Connect with Us."